About
Me
Let me tell you a few things about me ...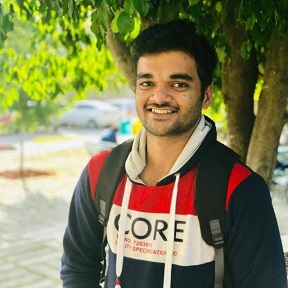 Bio..
I am currently persuing my B.tech from UPES Dehradun From CSE Bigdata in collaboration with Xebia. I am a very enthusiastic coder and an OpenSource contributer. I recently contributed in Google and Opengenus Foundation on Github. I want to become a Data Scientist. Founder of @TechWalt.org
Career Objective : To gain technical expertise in the field of Data Science and apply this knowledge to the betterment of society.
Intern at OpenGenus Foundation.
Resume
[Click to View]
Academics Backgorund..
High School (10th)
CBSE Board
Got 9.6/10.0 CGPA
School : Ch. Chhabil Dass Public School
Year: 2003-2015.
Intermediate (12th)
CBSE Board
Got 84 % in Boards.
School : Vivekanand International School
Year: 2015-2017.
UnderGradutation (UG)
University Of Petroleum And Energy Studies.
Average Of Year 1 : 7.315
Average Of Year 2 : 7.435
Year: 2017-2019.